Welcome to the USEP-OHIO Homepage
USEP-OHIO (United Services for Effective Parenting-Ohio, Inc.), is a non-profit organization founded in the 1970's. USEP-OHIO's mission is to promote the well-being of families and to support those who work to nurture Ohio's children by developing the human and financial resources and programs to that end. Efforts include lifelong learning approaches to parenting by offering advocacy and education to help parents and professionals connect with resources and educational opportunities to support their role. USEP-OHIO is also the sponsor for the Ohio Association for Highway Safety Leaders (OAHSL), and works to collaborate with Ohio parents and professionals to support programs that serve parents and teachers in our state.
Updates including events and resources, advocacy information for Education, Early Childhood, Parenting topics and references to other programs and resources; services to teachers and families like educational programs including Discover Parenting; Kids in the Car with Grandparents and Others Who Care; Watching Your Children Grow (0-12 months); archived Parent or Professional Tips, are available.  Email or call for more information: [email protected]; 614-868-8600 or toll free 1-800-262-4KIDS.
United Services for Effective Parenting – OHIO thanks the many individuals and organizations supportive of the Discover Parenting Project for over 25 years! It is our pleasure to announce this milestone and to recognize the remarkable and thoughtful individuals who have participated and introduced the concepts to thousands of persons. Creative teachers and students have participated in the D.P. programs at schools through curricula and by  exhibiting their captioned photo as service projects in local schools, communities, sometimes at the Ohio State Fair, and through the exhibits at the Ohio Statehouse Complex and other local or national educational settings. Their work has created endless ripples by reaching those who see their thoughtful projects captioned to reflect a deeper understanding and knowledge of parenting skills and the critical role of safety in our lives.
We wish to celebrate with you and convey our great pleasure and warmest good wishes, for continuing progress even offering projects of value during the the Coronavirus Pandemic of 2020 and 2021.
United Services for Effective Parenting-Ohio, Inc. (USEP-OHIO) has been supportive of the Discover Parenting Project for over 25 years. It features classroom study and culminates with a photo project. The lessons, written by teachers, based upon state and national requirements for Career Technical Education, allow high school and middle school students to explore critical thinking and feeling about the issues of safe and responsible parenting. Students conclude the project by submitting a photo with a caption related to the contest theme: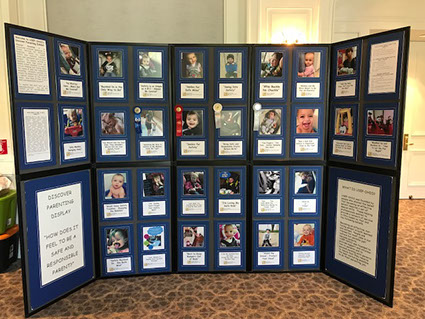 "How Does It Feel to be a Safe & Responsible Parent?"
Family and education advocates assist with judging entries displayed at the Riffe Center for Government and the Arts in Columbus. The goal of the display is to bring Middle and High School students' work to the Ohio legislators, whose decisions impact their lives on a daily basis, in a place where all Ohioans can enjoy and view it. Please go to our Discover Parenting page for more details.
Students may participate with photo entries in our original traffic and home safety category, or choose a special topics category added this year on the following subjects critical to safety:
Human Trafficking
Opioid and Substance Abuse
Safe at School and Community
Safe in a New Land
Occasionally a critical current issue like the Coronavirus pandemic means adding a special event category as we have in 2020 and 2021.
Photo deadline – April 15.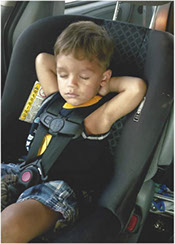 Contents fit with a host of Health and Wellness issues, Competencies and Outcomes for students including Career Development, Global Environment, Family Development, Parenting and others. It also fits the critical new areas of personal and family dangers and challenges our Ohio students are facing in their lives today and in the future.
Students may enter their photos in one or more categories.  Prizes for each of the categories will be expanded if there are award ties.
Teachers are also invited to contribute lesson plans from any category to be shared in future program years.
USEP-OHIO is happy to announce the winning students and teachers for the latest Discover Parenting program year. With your partnership we are launching the next project year with the dates, information, and guidelines for the academic year.  Register now to be included on the email list to receive all updates.  Please go to our Discover Parenting Page for more updated information and registration forms.