Discover Parenting 2012 Student Project Awards
Take a look at the following Powerpoint presentation of 2012 USEP-OHIO Discover Parenting Project entrants and winners.
The 2012 Discover Parenting entrants in both the Photo and Action Project categories, chosen by their teachers and Ohio school students to participate, include a wide range of subject matter. They reflect both new issues, urgent messages of safe and thoughtful parenting and recent research crucial for parents to know how to protect their children 24/7 at home, in the community and on our streets and highways. Every entrant's offering is thoughtful and teaches responsibility and safety.
2012 Powerpoint Presentation for Discover Parenting Photos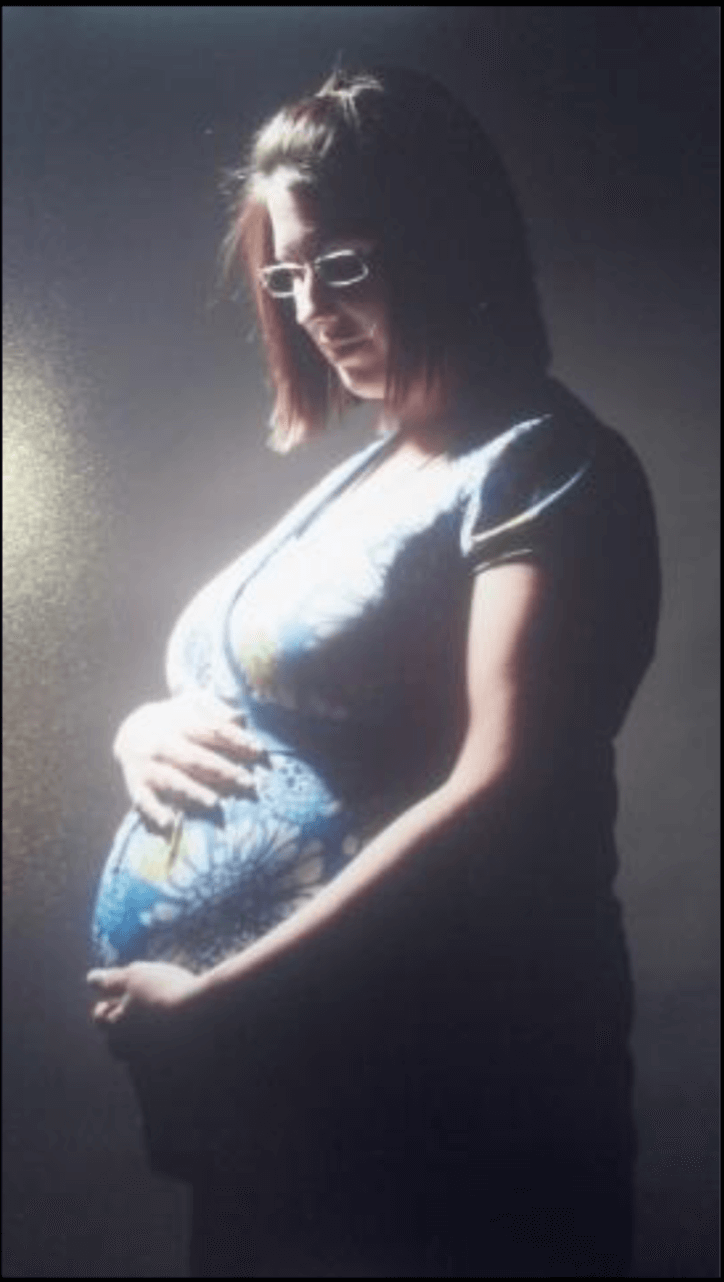 "Safe in the Womb"
Zak Beltz
Upper Scioto Valley High School, Kenton, OH
Teacher – Deb Baker
"Safe in the Womb" is a great photo that tells clearly and thoughtfully that the safety of the womb may be the last and the only place the child is almost entirely protected. One of the hardest lessons a parent learns is that their child is vulnerable no matter how secure. While a parent strives to keep the child protected, physical, social, and emotional dangers are constant threats.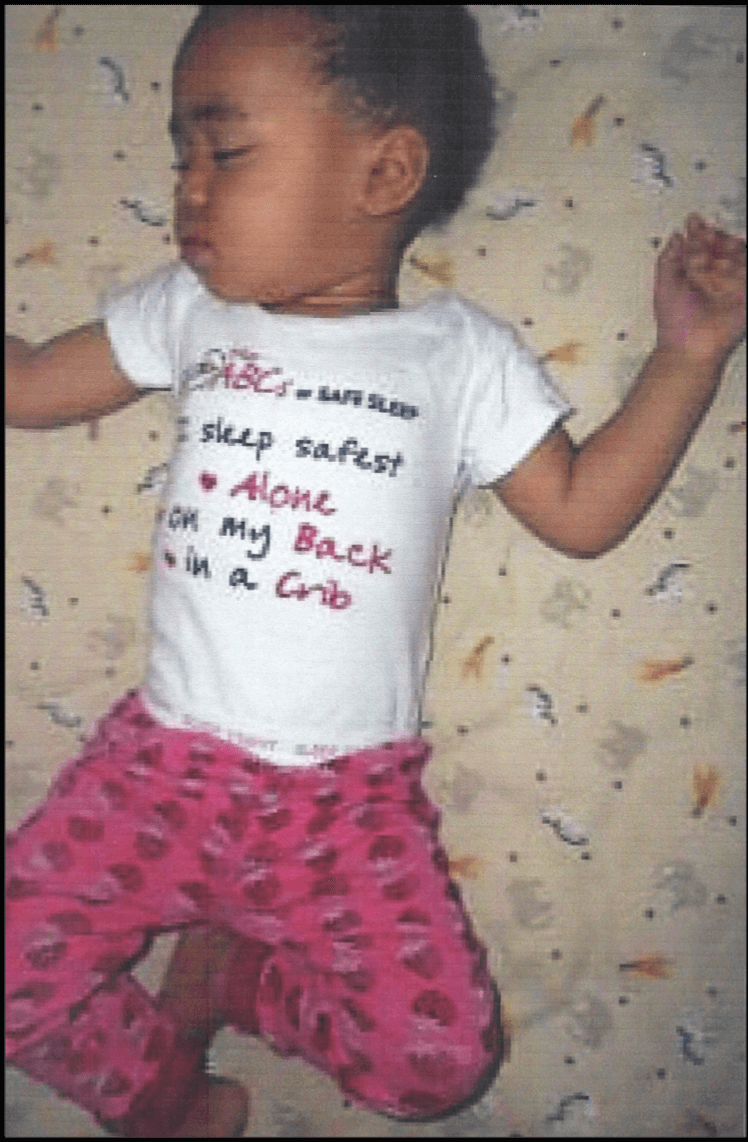 "A B C's for Safe Z's"
Orlethiae Watkins
Upper Valley Career Center, Sidney High School, Sidney, OH
Teacher – Beverly Holthaus
"A B C's for Safe Z's" depicts a sleeping toddler wearing a T shirt that cleverly tells the safe-sleep story based on recent research – place the baby or toddler on his back.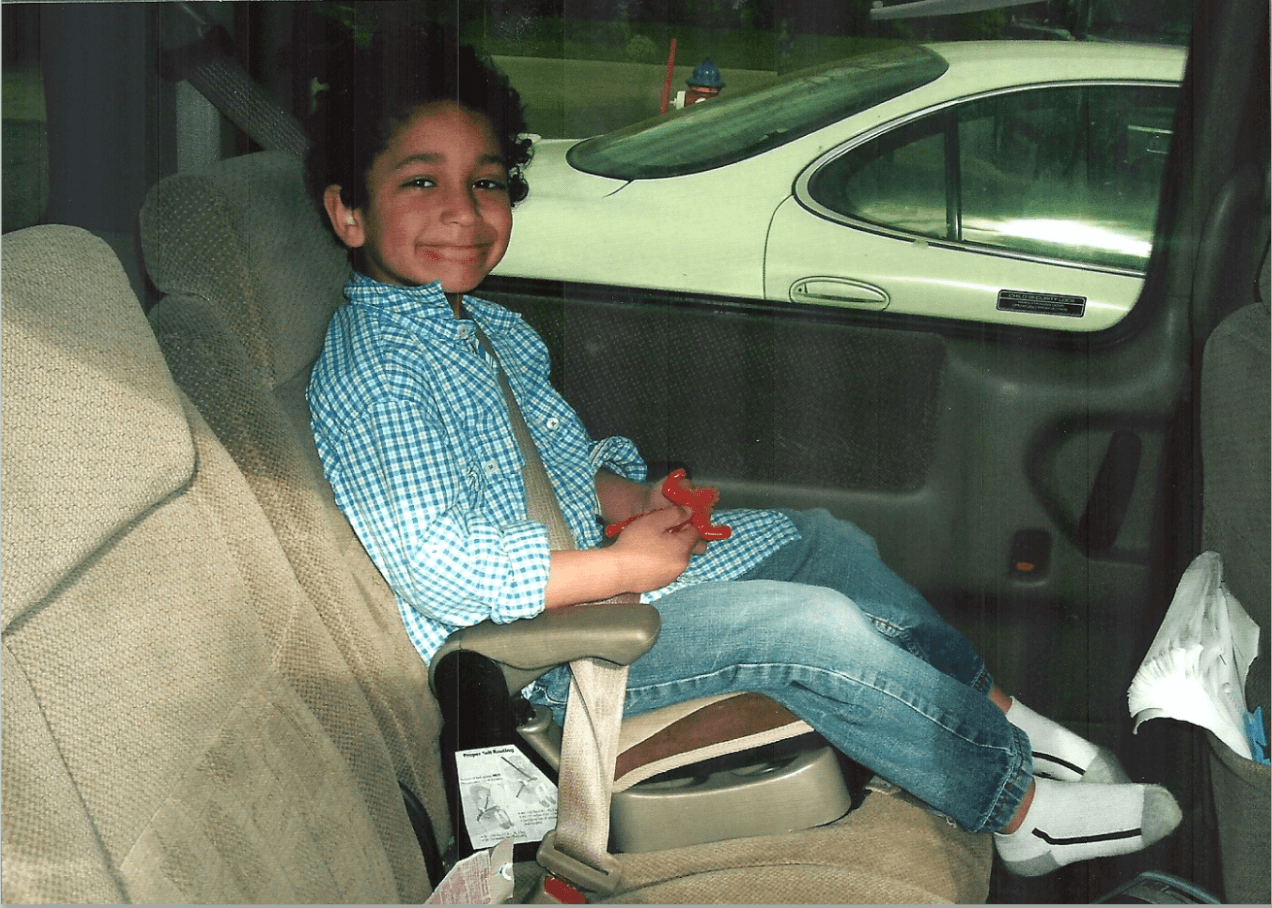 "Buckled Up Tight . . . My Mommy Knows How to Do It Right!"
Breeyonna Ragland
Upper Valley Career Center, Sidney, OH
Teacher – Beverly Holthaus
"Buckled Up Tight . . . My Mommy Knows How to Do It Right!" shows a youngster properly seated in a booster seat. The recent research shows that all youngsters should be seated in a booster until age 9 or 4'9" in height according to Ohio law. See new guidelines and links on seating below.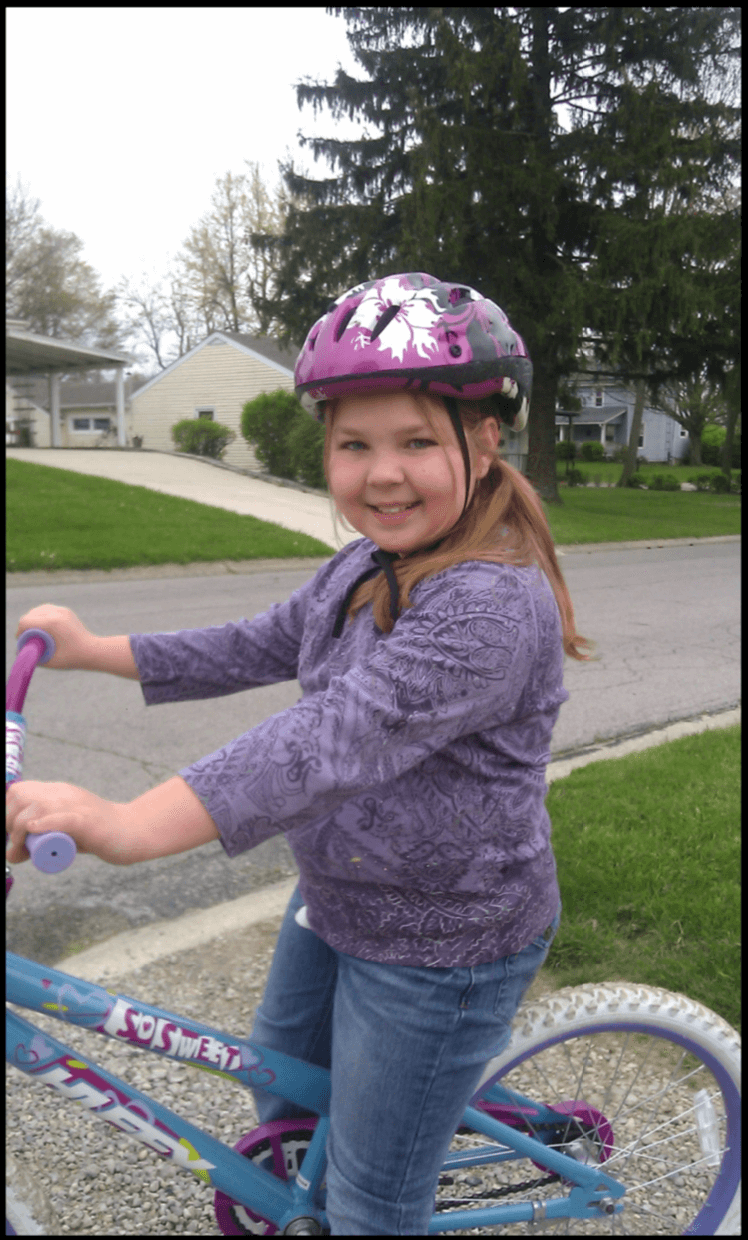 "Wearing a Helmet is the New Cool"
Katie Coburn
Upper Scioto Valley High School, Alger, OH
Teacher – Deb Baker
"Wearing a Helmet is the New Cool" shows a happy young bicycler wearing a helmet properly fitted for the best protection from injury.
Discover Parenting Action Projects
2012 Powerpoint Presentation Discover Parenting Action Projects.
The following action projects are examples of secondary students teaching younger elementary students about dangers including bike safety, fire safety, kitchen safety, internet, stranger dangers, the playground, water play, and dangers in the home and on the roadway. They explore safe practices, do research, create posters and a portfolio. They teach the rules of safety and responsibility, putting kids in charge of their own safety, with a combination of hands-on activities and experiential learning methods.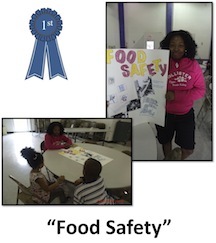 "Food Safety"
Brittany Magby
Warrensville Heights High School, Warrensville Heights, OH
Teacher – Jasmine King
This lesson poster reflects Brittany's work to tell younger students the story of how and why it is critical to follow food safety rules. She provided a lesson plan with variety of learning activities and tools to tell her safety lesson and to provide hands on learning to the youngsters. She consulted Safe Kids, and the National Geographic for information to support her lesson, and especially valued being able to talk with each child in the early education class she visited and taught.
Jada Campbell
Warrensville Heights High School, Warrensville Heights, OH
Teacher – Jasmine King
Jada's lesson to youngsters at Mt. Zion Day Care included an introduction to germs and how they can endanger our lives. Her portfolio show photos of work with the little ones, including reading them a book on health habits. She learned about the Child Care field and presented information she hopes will help her when she becomes a medical professional.
Discover Parenting 2012 Project Information:
Click here to find a printable PDF with the latest Car Seat Recommendations for Children
Since the American Academy of Pediatrics (AAP) recommended all babies should be placed on their backs to sleep in 1992, deaths from Sudden Infant Death Syndrome have declined dramatically. But sleep-related deaths from other causes, including suffocation, entrapment and asphyxia, have increased. Read more!
See – Newest Information and Laws In Our State for more regarding the AAP and NHTSA information. Go to CAR SEAT RECOMMENDATIONS for more information. Parents can be fined $25 to $75, plus court costs, for a first offense. Children from 4 to 8 years, who weigh more than 40 pounds and are less than 4 feet 9 inches tall must be in a booster seat. They can still use a car seat, rather than a booster, at the older age, if the seat has been approved for the child's weight. Younger children must be in car seats under Ohio law, and older children and adults in seat belts. Car crashes are the leading cause of death for children age 4 to 8 in Ohio, according to AAA. Eighty-nine were killed and more than 21,000 injured in auto accidents between 2002 and 2007 in Ohio alone. Their chances of being harmed in an accident dropped by 59 percent if they were in booster seats and seat belts, according to one study.