Discover Parenting 2013 Student Project Awards
Take a look at the following Powerpoint presentation of 2013 USEP-OHIO Discover Parenting Project entrants and winners.
The 2013 Discover Parenting entrants in both the Photo and Action Project categories, chosen by their teachers and Ohio school students to participate, include a wide range of subject matter. They reflect both new issues, urgent messages of safe and thoughtful parenting and recent research crucial for parents to know how to protect their children 24/7 at home, in the community and on our streets and highways. Every entrant's offering is thoughtful and teaches responsibility and safety.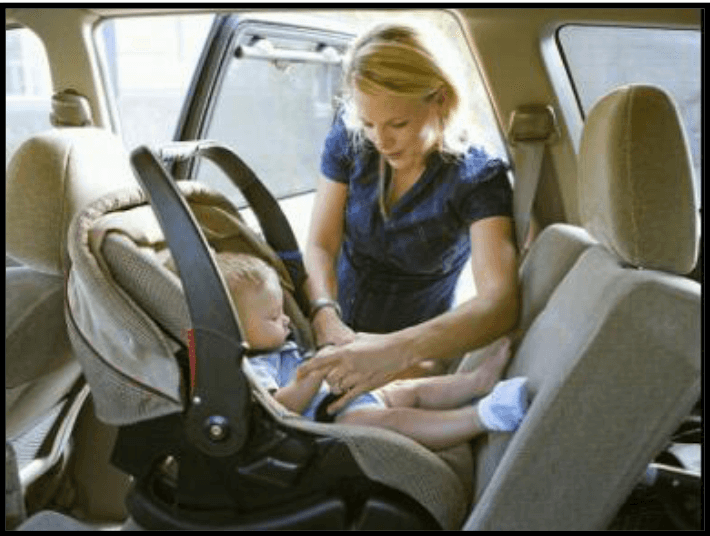 "Mom says 'Click It' So She Won't Get a Ticket"
Torie Peoples
Upper Scioto Valley High School, Alger, OH
Teacher – Deborah Baker
"Mom says 'Click It' So She Won't Get a Ticket", is a great photo that taps into the most important and successful recent traffic safety program in America."Click It or Ticket has helped convince many Americans to observe the law! – reminding us that it is safest to use the current standards for safely seating infants and children. Research tells us that the best strategies save lives when correctly implemented. In this case, rear-facing, infant size seat, correctly belted is the standard to best protect baby. The reality is that it is indeed the law! So mom is doing it right. Great caption, great photo!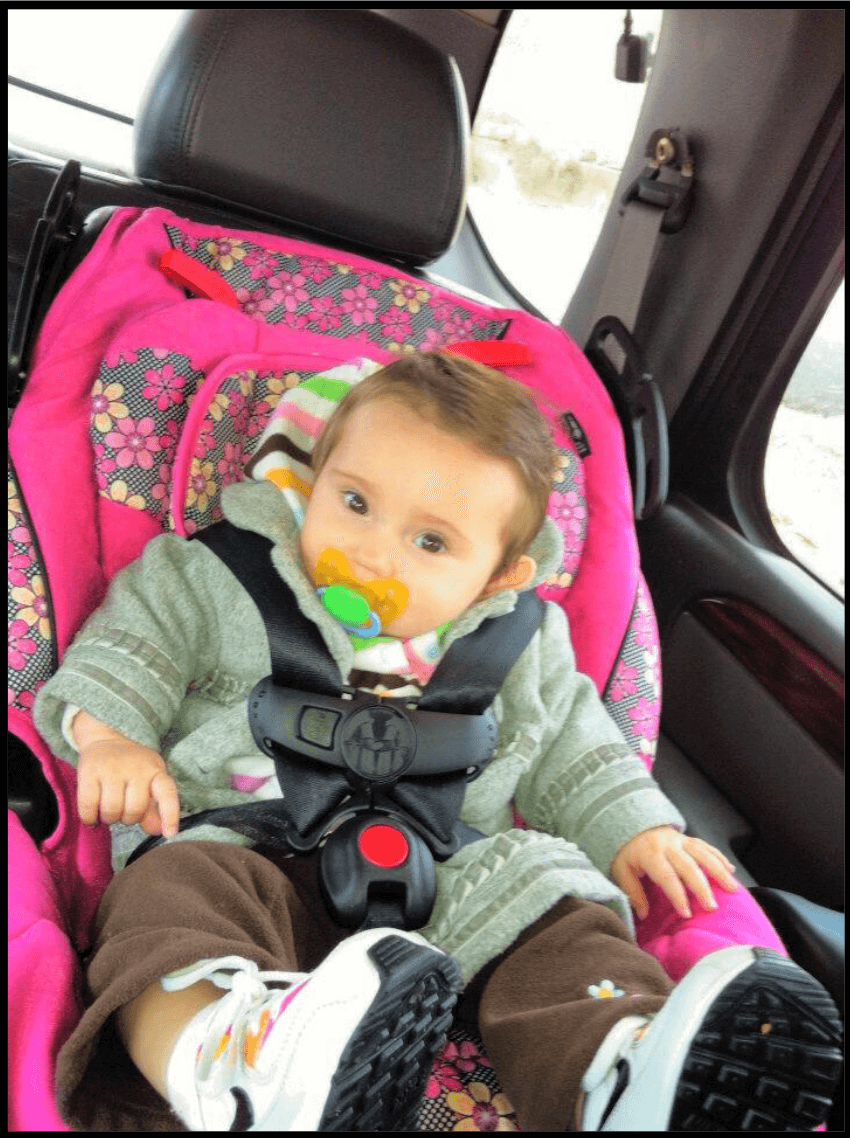 "Know Safety...No Accidents"
Taylor Wade
Upper Valley Career Center, Sidney, OH
Teacher – Bev Holthaus
"Know Safety…No Accidents" Shows an active youngster properly and safely seated! The caption caught our attention in its simplicity, and clever play on words. All parents/drivers who KNOW the laws and abide by the recommended guidelines, realize there are NO accidents. Injury is always attributable to overlooking some safety issue or requirement. The vehicle, the driver behavior, and roadway issues cause crashes! There are NO accidents, there are reasons! Speeding, alcohol or drug impairment, inattention; mechanical issues or roadway design issues cause death and impairment. None of these is accidental – they are causative. Know safety, No accidents, only causes we can work to fix.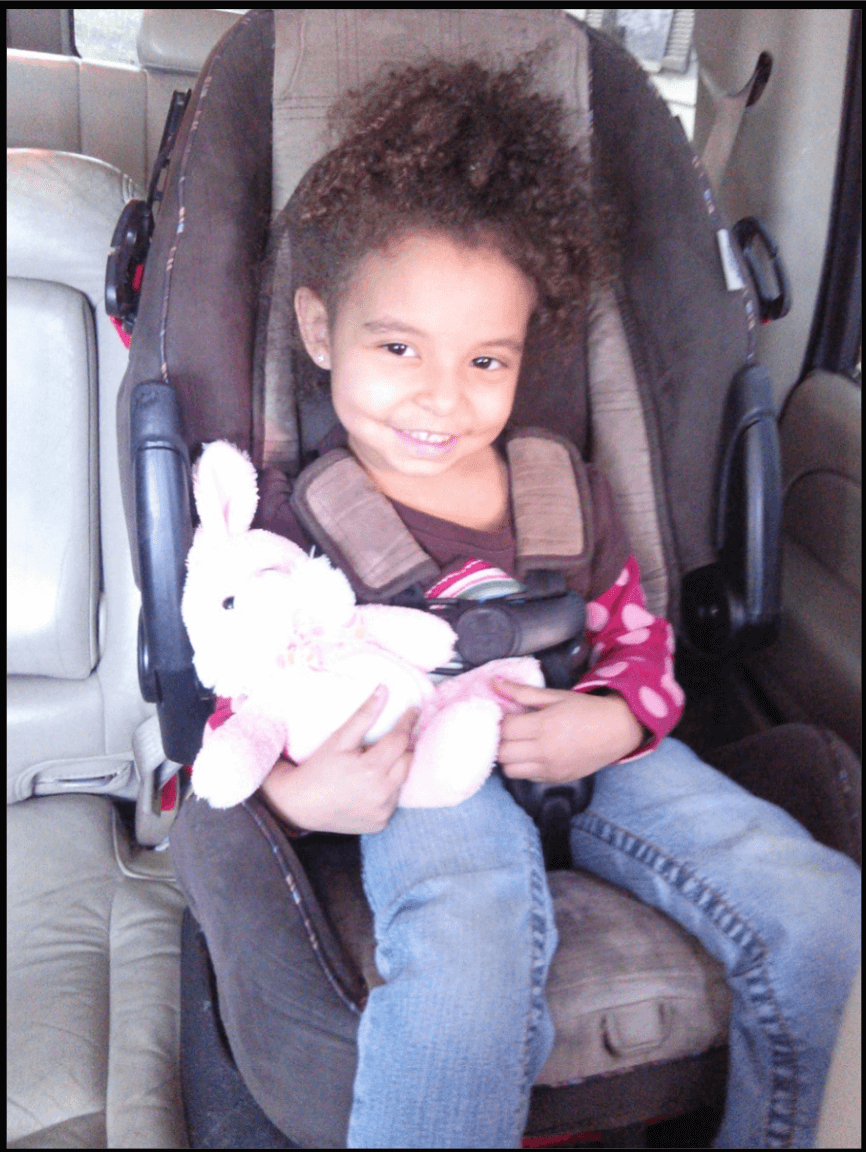 "Being Buckled In, Is Safer than Being Held Onto Tight"
Lindsey Logan
Upper Scioto Valley High School, Alger, OH
Teacher – Deborah Baker
"Being Buckled In, Is Safer than Being Held Onto Tight", depicts a clear message with both photo and the safely-seated,smiling child. It refers to the important message sometimes realized too late by loving parents, grandparents and friends who think they may be able to safely hold a child on their laps. Once again, research tells us that in a collision, loving arms can never take the place of a carefully designed safe seat, correctly installed. Each year we lose children to well meaning and loving people who hold a sleeping infant or older child rather than loving them best – by safely seating them.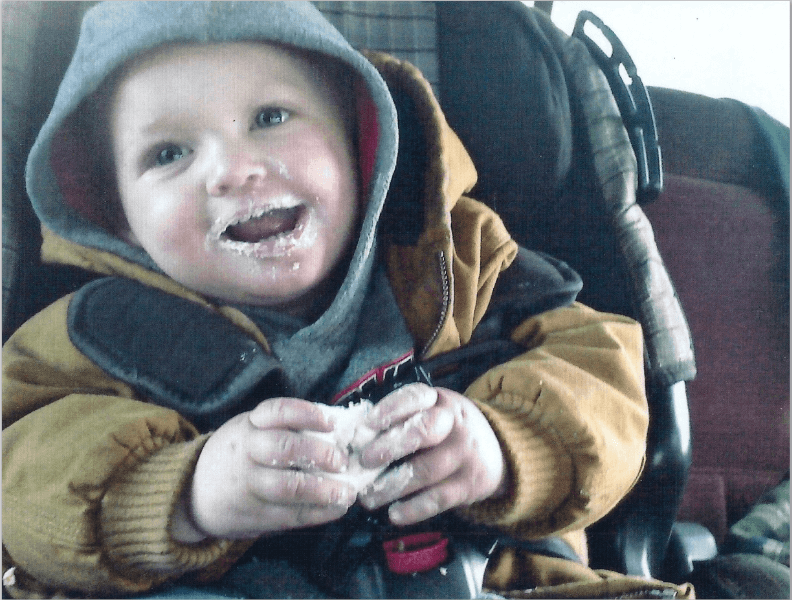 "Mommy Keeps Me Safe by Buckling Me Up"
Brandace Eutin
Knox County Career Center, Danville, OH
Teacher – Teslie Kinsey
"Mommy Keeps Me Safe by Buckling Me Up" shows us a child who, like many American youngsters, probably spends a good amount of time in his safe carseat. Statistics show that a growing number of babies begin life riding, sometimes eating, playing and listening from their seats, as they drive to day care, school or work with their caregivers, parents and family members. The number of miles they are driven continues to rise. The simple message in this caption tells it all. I am safe when I am buckled up. It is no guarantee of no injury, but the statistics are clear – kids who are safely buckled are less likely to be thrown out of vehicles, or injured in crashes of any kind. Mom is giving him a safer ride by always buckling – every time!
Discover Parenting 2013 Project Information:
Click here to find a printable PDF with the latest Car Seat Recommendations for Children
Since the American Academy of Pediatrics (AAP) recommended all babies should be placed on their backs to sleep in 1992, deaths from Sudden Infant Death Syndrome have declined dramatically. But sleep-related deaths from other causes, including suffocation, entrapment and asphyxia, have increased. Read more!
See – Newest Information and Laws In Our State for more regarding the AAP and NHTSA information. Go to CAR SEAT RECOMMENDATIONS for more information. Parents can be fined $25 to $75, plus court costs, for a first offense. Children from 4 to 8 years, who weigh more than 40 pounds and are less than 4 feet 9 inches tall must be in a booster seat. They can still use a car seat, rather than a booster, at the older age, if the seat has been approved for the child's weight. Younger children must be in car seats under Ohio law, and older children and adults in seat belts. Car crashes are the leading cause of death for children age 4 to 8 in Ohio, according to AAA. Eighty-nine were killed and more than 21,000 injured in auto accidents between 2002 and 2007 in Ohio alone. Their chances of being harmed in an accident dropped by 59 percent if they were in booster seats and seat belts, according to one study.